As much as you may love your current pair of glasses, the prescription isn't good forever. Depending on your age and visual health, you should see an optometrist at least every year, sometimes once every two years.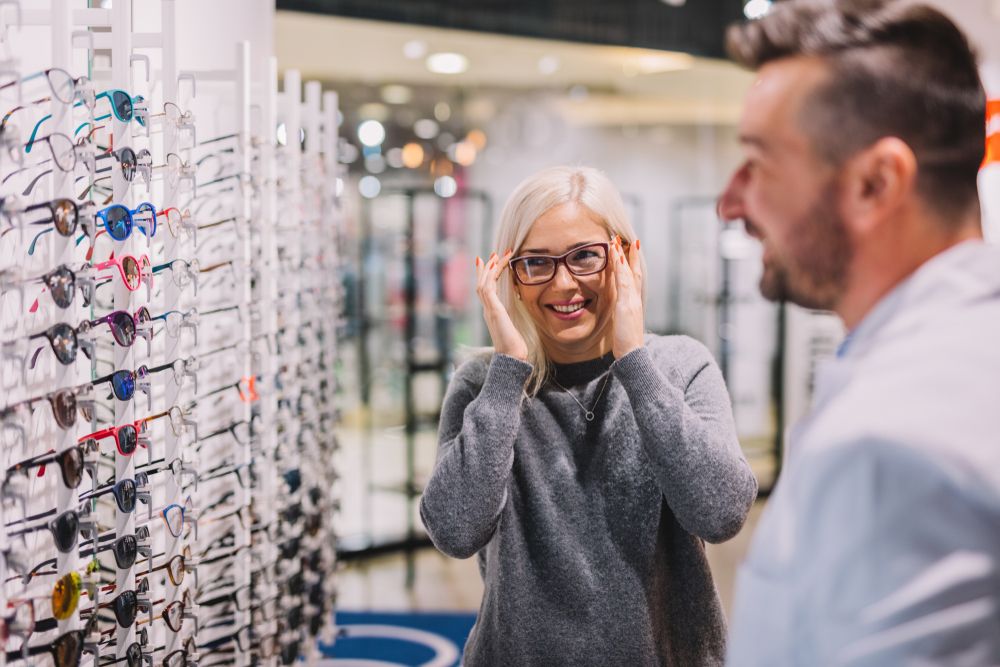 If it's about that time, don't just go to any optometrist. Come to La Bleu Optique. With our eyewear consultations and our customizable European frames, you're going to fall in love with your new glasses.
Our Eyewear Consultations
Like many optometrists, we'll start with an eye exam before you can select your new glasses. Unlike many optometrists, our staff will then sit down with you to discuss your glasses options.
Our eyewear consultations are always free, something our staff is quite proud of. In addition to our optometrists, you'll also sit down and talk with our own stylist. They'll look at your face shape and facial features to point you in the right direction. Of course, factors such as the lifestyle you enjoy (such as how active you are) and your own sense of personal style will also be deciding factors in finding an amazing pair of glasses for you.
Do be aware that although our eyewear consultations do not cost anything extra, you still must schedule a time to meet with our staff, including the stylist. You can do so online by visiting our website at www.lableu.com.
Our Frames
So what kinds of frames are available when you come to La Bleu Optique? No matter which types of frames you're looking for, we're certain you won't leave disappointed. We say that because we make glasses for our customers that are customized to their face shape and personal preferences.
In the rare event you don't fall in love with your customized glasses, ask about our warranty. It's good for one year and allows you to return the frames.
Don't want to custom-order your glasses? You don't have to. You can always shop our designer frames from brands like Blackfin, Feb 31st, Francois Pinton, Henau, Sabine Be, and Tom Davies.
Your Free Eyewear Consultation
With a wide range of eyeglass styles, La Bleu Optique offers a free eyewear consultation to help you find the right frames for your individual needs. Take your time and browse our selection, we can provide individualized attention to ensure you have the right frames for your face shape, coloring and personality. Our extensive frame collection includes eyewear from Oliver Goldsmith and more.
Our Contact Information for an Eye Appointment
If you'd like to set up an appointment for you eyewear consultation or you'd like to browse our designer luxury and customizable frames at our boutique, we encourage you to give us a call or stop by.
Our phone number is 646-933-0430 and our address is La Bleu Optique, a New York Eye Care Center on 1156 6th Avenue, New York NY 10036.