Eyeglass Fitting & Adjustments
When you obtain eyeglasses, you want them to be stylish and provide the clearest vision possible. But there are also other issues involving comfort. Because individuals wear their glasses every day, and often throughout the day, your eyeglasses should fit well on your face and enable to you see without difficulty. At LaBleu Optique, your comfort and satisfaction is important to us. We will do our utmost to provide careful fitting and adjustment of your glasses.
SCHEDULE NOW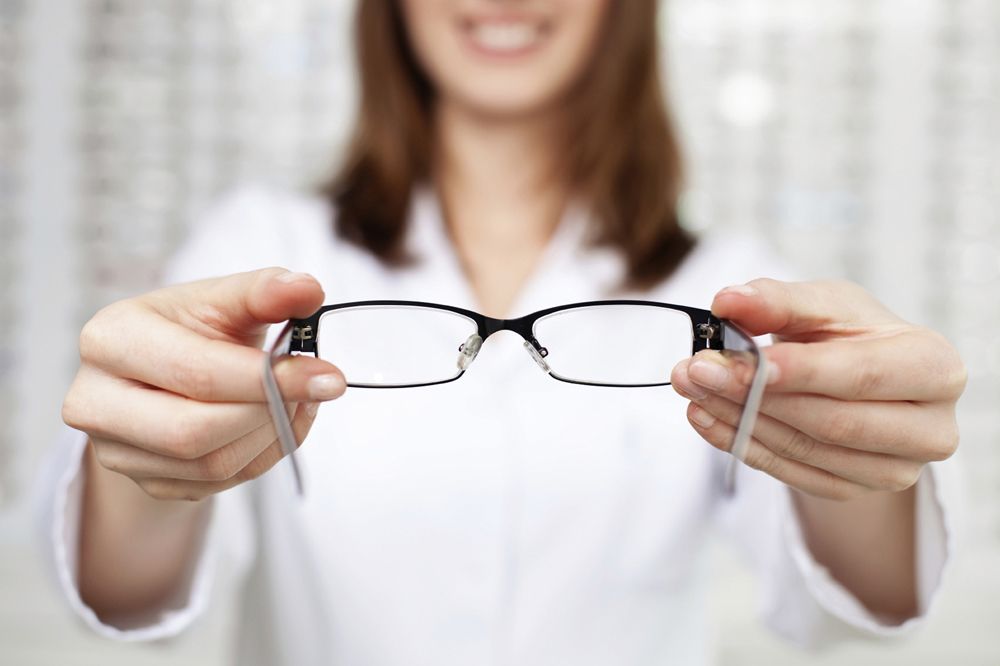 Glasses Fitting and Adjustment Issues
At LaBleu Optique, we offer the highest quality eyeglasses frames that will stand up well to everyday use. When you receive your eyeglasses, we will ensure that they are adjusted to fit your face correctly. Depending on the facial structure, a number of issues can arise regarding fitting and adjustment. The glasses may fit too low on the face. The difference in ear placement may cause the eyeglasses to look crooked. The nosepiece may not be comfortable. Or the frames may fit too loosely on your head.
Your eyeglass consultant can make the adjustments to eliminate these problems, to ensure that your glasses feel comfortable and look perfect on your face. We may have to tighten or loosen the nosepiece, adjust the arms at the sides of the glasses or make adjustments of the hinges. These small corrections can make a big difference in how your glasses look and feel.
Help from Our Trained Consultants
We understand your glasses are part of your daily life and your personal style. The right fit can help you to feel attractive and at ease as you go about your daily tasks. In our luxury optical center, our trained consultants will ensure that your eyeglasses are adjusted properly and provide the appropriate fit for your needs.
Make LaBleu Optique Your Optometrist in Midtown, NY
LaBleu Optique is an optical boutique that puts our customers first in all that we do. We will help to ensure your eye exam, choice of eyewear and fitting of eyeglasses is right for you. Call LaBleu Optique today at 646-933-0430 for an appointment to have your eyeglasses properly fitted and adjusted so you can see clearly and comfortably.
La Bleu Optique is located in Midtown, NY - on 45th Street & Corner of 6th Ave.