Handmade Eyewear in Midtown, NY
At La Bleu Optique, we have a lot of experience in working one-on-one with our clients to help them turn their dreams and concepts into reality. Experience the feeling of wearing a custom pair of eyeglasses made thoughtfully to fit your face. We carefully take your exact measurements to help your frames enhance your best features. All of our frames are made by trusted designers known for creating unique eyewear using the best materials.
In addition to carrying a variety of handmade brands from small factories that are independently owned, we also have relationships with independent designers who can create custom frames. Depending on the designer and the style you have in mind, this process can take anywhere from three weeks to about six months. All custom eyewear is made of a variety of material types, including: titanium, wood, buffalo horn, cotton mixed with acetate, stainless steel, gold, platinum and silver.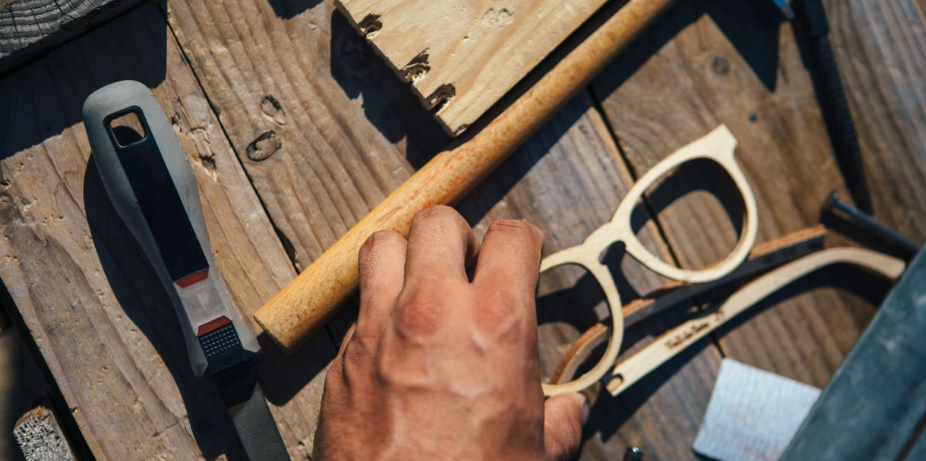 Bespoke Eyewear
Bespoke glasses represent the pinnacle of a custom eyewear experience. Bespoke glasses rely on precise specifications and measurements based on the wearer's face shape. To be truly bespoke requires a pair of glasses to be totally unique, handcrafted, and modified all by hand for an individual based on their unique style, design preferences, and personal aesthetic.
Every pair of Bespoke eyeglasses offered at La Bleu Optique is unique and can never be reproduced or replicated. We want your glasses to be as unique and one of the kind as you are.
Our initial consultation is a custom experience like you have never had before. Our opticians at La Bleu Optique will work with you to choose your design and details. Once the glasses are made, we schedule a second consultation to fit them perfectly to the curves and character of your face. Your unique design, combined with the use of these incredible materials, results in a custom pair of frames that will reflect your style.
Not sure where to begin?
We recommended getting started by checking out the websites of some of our top custom frame designers. A few of the ones we work with on a regular basis include:
• Feb 31st (specialize in wooden frames)
• La Bleu (specializing in acetate)
• Tom Davies (buffalo horn frames, titanium or acetate)
Exploring some of these designs can help guide you and give you a better idea of what you are looking for in your next pair of glasses.
Schedule an Appointment with Us Today for Custom and Handmade Glasses
If you're interested in finding out more about our custom-made glasses services, or if you'd like to get started in ordering your own custom pair, we encourage you to give our office a call today.
You can reach La Bleu Optique by calling 646-933-0430 or contacting us online. We look forward to working with you!